The number of people in Mittarfeqarfiit's premises shall be limited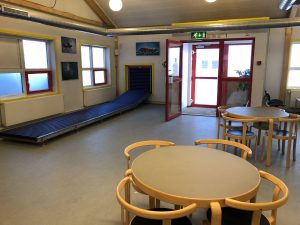 This is being implemented in accordance with the instructions of Greenland's authorities.
This shall apply to public places, such as the airport terminals, cafeterias, canteens, etc.
There may only be a maximum of half the number of people for which the premises are approved. I.e. if a room is approved by the fire authorities for 50 people, there may only be a maximum of 25 people in the room.
Mittarfeqarfiit recommends that passengers' relatives do not visit the airport to welcome them or to say goodbye in the terminals. The waiting rooms may only be used by arriving or departing passengers.
The new guidelines shall apply for now.