"Flightseeing" Has Come to Stay
Cooperation with smaller players is important to Mittarfeqarfiit. Having good contact with them and consequently boosting activity levels at our airports means a lot to us. If travel to Greenland becomes more attractive, we will be able to attract larger airlines in the longer term. Good cooperation with small players therefore makes an important contribution to improving Mittarfeqarfiit's business.
Airzafari started as a side occupation of two Air Greenland pilots, Jens Ploug Larsen and Bente Biilmann Larsen, back in 2008. When they were asked if it was possible for them to arrange a helicopter sightseeing tour, they thought: "Why not?" And so they rented a helicopter from Air Greenland and made their maiden flight to Sermitsiaq. When friends of theirs heard about the tour, they booked another one… and yet another and another, all of which met with great success. Before long, the two Air Greenland pilots had to think about getting serious and starting a company if they were to go on with the helicopter rentals. They were even asked by Air Greenland to start a company if they were to continue the activities. Even if they hadn't expected it to turn into something big, they quickly saw a potential in doing "flightseeing".
Demand in connection with Greenland's oil and mineral exploration made helicopter leasing very difficult around 2010-2011, and Bente and Jens were forced to purchase an aircraft of their own. To be able to keep their new P68 Partenavia in their hangar and fly using their licenses in Greenland, they had to sign an agreement with Copenhagen Air Taxi. It is therefore Copenhagen Air Taxi that is the aircraft operator behind Airzafari. Today, Bente is the manager of the small travel agency where Jens works as a consultant, captain, salesperson and a constant source of good ideas and inspiration. "I have been an explorer all my life, and this was the start of a new adventure for me," says Jens.
The first year went well, and they were able to purchase a second aircraft already the following year. This made it possible for them to operate from both Ilulissat og Kangerlussuaq. "Reactions in Ilulissat were fantastic – we were accepted really well," Bente and Jens explain. They have been very happy with their cooperation with Mittarfeqarfiit and emphasise that the airport operator has shown an interest in making things work from the very start. Airzafari has also flown a leased aircraft from Kulusuk and Iceland for a couple of years, activities they hope they can relaunch in the future.
Finding enough pilots to fly for Airzafari has always been a challenge. This is what motivated them to sign an agreement with the Government of Greenland in 2015 on training pilots through Copenhagen Air Taxi. The first two students from Greenland are already underway with their training. This is just one of several new initiatives, the most recent ones of which have been a new waiting lounge in Ilulissat and a flight launch from Sisimiut. And their first flights in Sisimiut have "gone simply wow", as Jens puts it.
Airzafari has worked out the framework for its activities with Mittarfeqarfiit over the course of several years, which creates a good basis for the continuation and possible extension of their cooperation. "It has taken us an enormous amount of work and effort to set up what we have now, but cooperation with Mittarfeqarfiit has worked out really well, and they have been open and cooperative through and through," says Bente. Customers are extremely satisfied with Airzafari's tours, and the two founders' hope is to be able to offer unique experiences to even more people in the years to come. "Our dream is to cover all of the North Atlantic, i.e. to operate in Greenland, Iceland, the Faroe Islands as well as Denmark," adds Jens when we talk about the company's future prospects.
Written by Communications Consultant Rune Bo Viborg Kaldau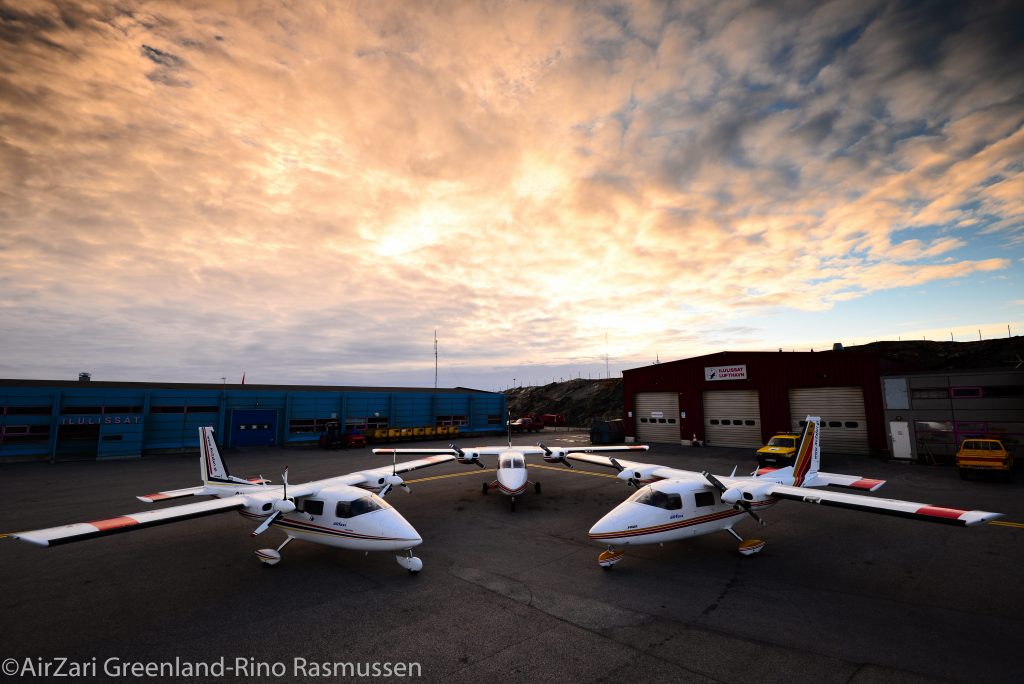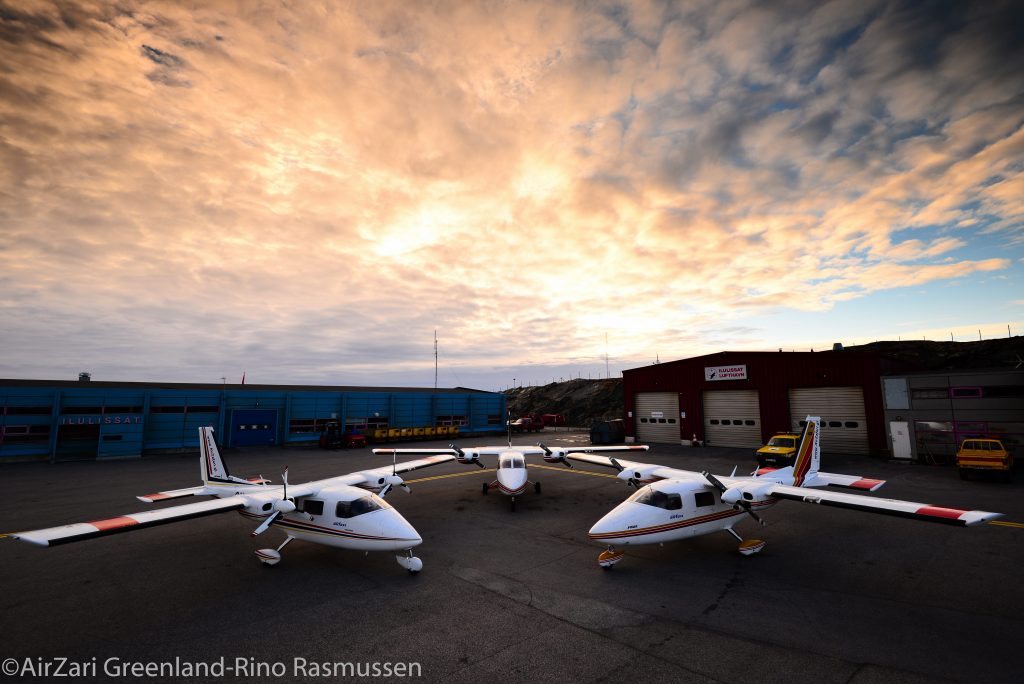 Photo: Airzafari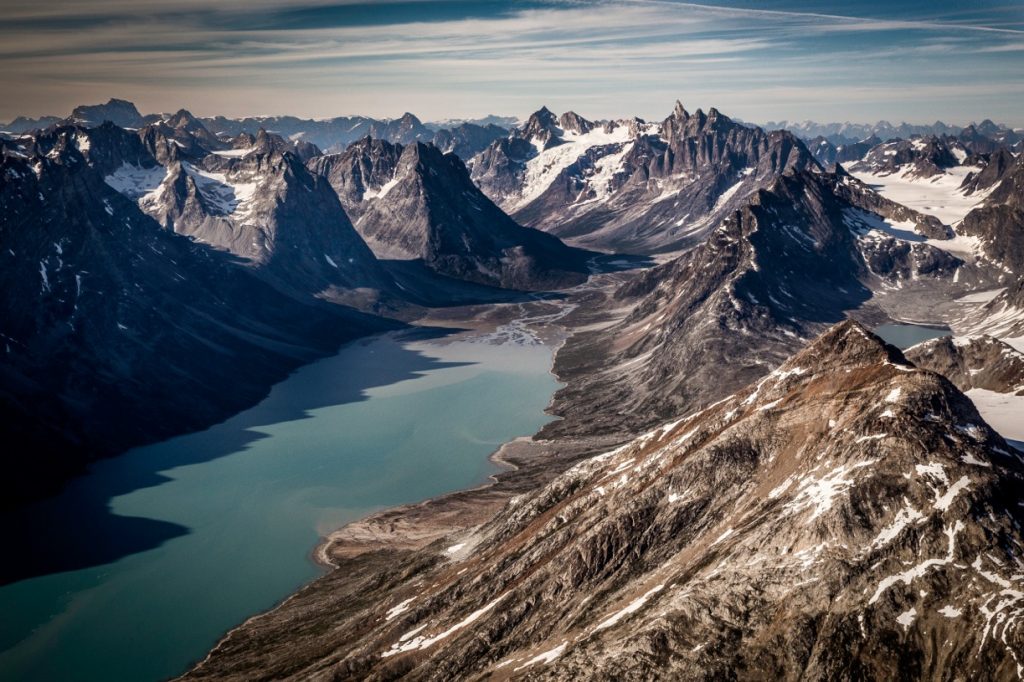 Photo: Airzafari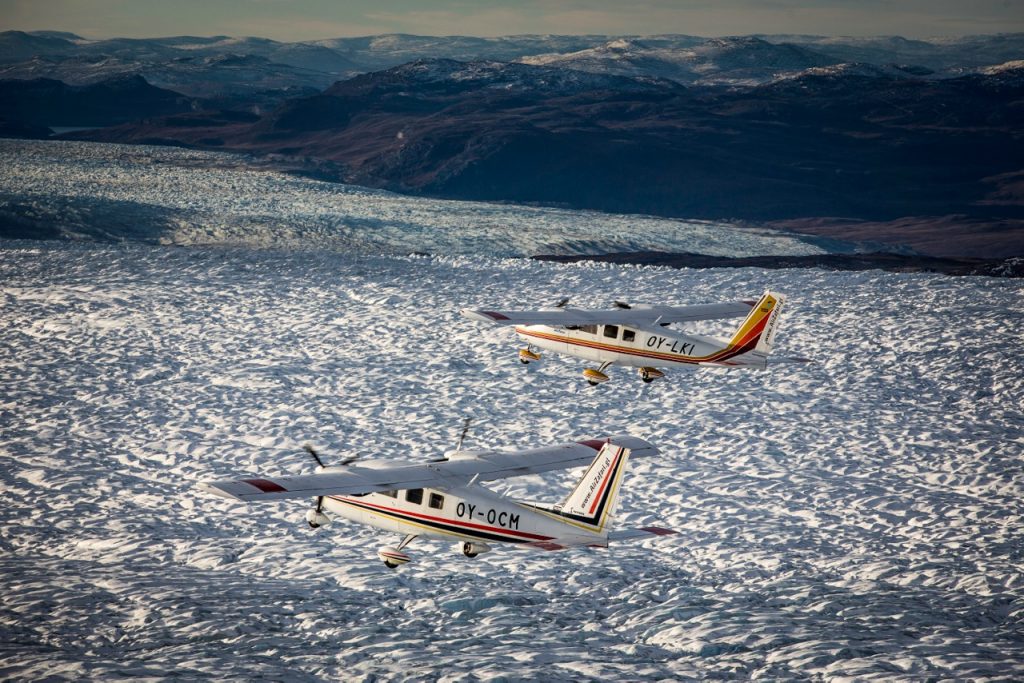 Photo: Airzafari