See the Greenland Ice Sheet in Kangerlussuaq airport
You might not be able to smell the ice, but travellers going through Kangerlussuaq airport will now have the opportunity to visualise large scale images of Greenland's dramatic nature, including Greenland's iconic Ice Sheet.


Visit Greenland is leading a project with Greenland's airports and regional destination management offices to create a greater unified visual identity for the country's airports.
Starting with the main travel hub of Kangerlussuaq, the project goal is to beautify the airports, thereby extending the branding of Greenland "Pioneering Nation" beyond the online world of websites and social media.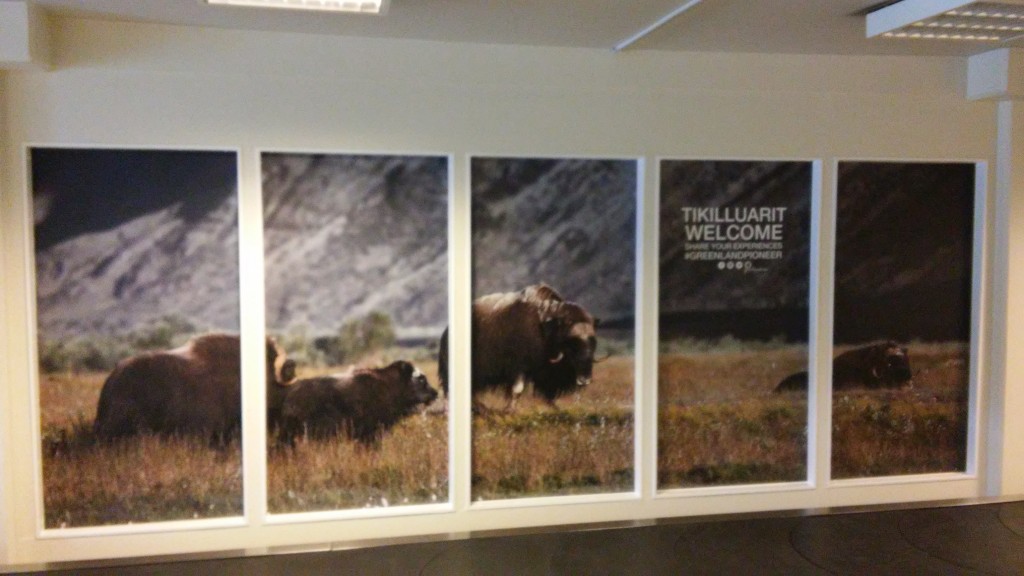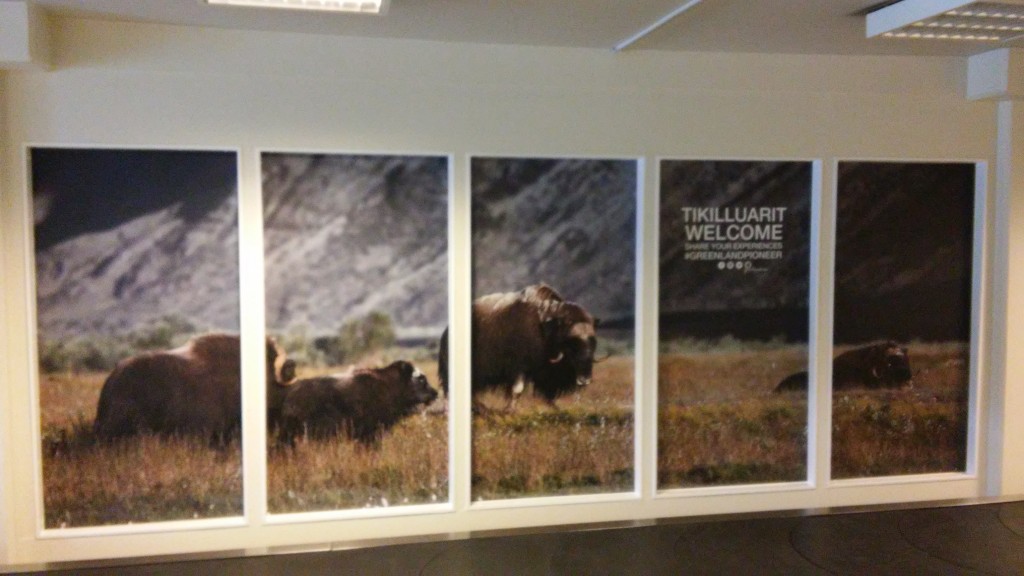 The idea to beautify Kangerlussuaq airport came not only from Visit Greenland, but was something which airport and security staff on the ground had already put much thought into. Many ideas put into reality were suggestions from local staff.
The project makes use of 'whitespace' at the airports not already taken up by advertising and information. International passengers will be welcomed by a dog sledder in Greenland upon arrival, and those staying in the Kangerlussuaq will get a feel for what it's like to go on a 'musk ox' spotting safari at baggage pick up. For passengers travelling onto other destinations, they will get a taste of summer or winter in two rooms with floor-to-ceiling imagery at the domestic gate.


A message on the visuals encourages travellers to discover and share their own experiences via Visit Greenland's @ilovegreenland's social media platforms on Facebook, Twitter and Instagram using the national tourism hashtag, #GreenlandPioneer.
"Much as the current #ColourfulNuuk hashtag campaign seeks to engage locals, Visit Greenland aims to inform and inspire the tourist and local community of Greenland to share their unique experiences via the hashtag #GreenlandPioneer. The end goal is to engage travellers and potential tourists via social media, making Greenland a more realistic destination for the future," says Anders Stenbakken, CEO of Visit Greenland.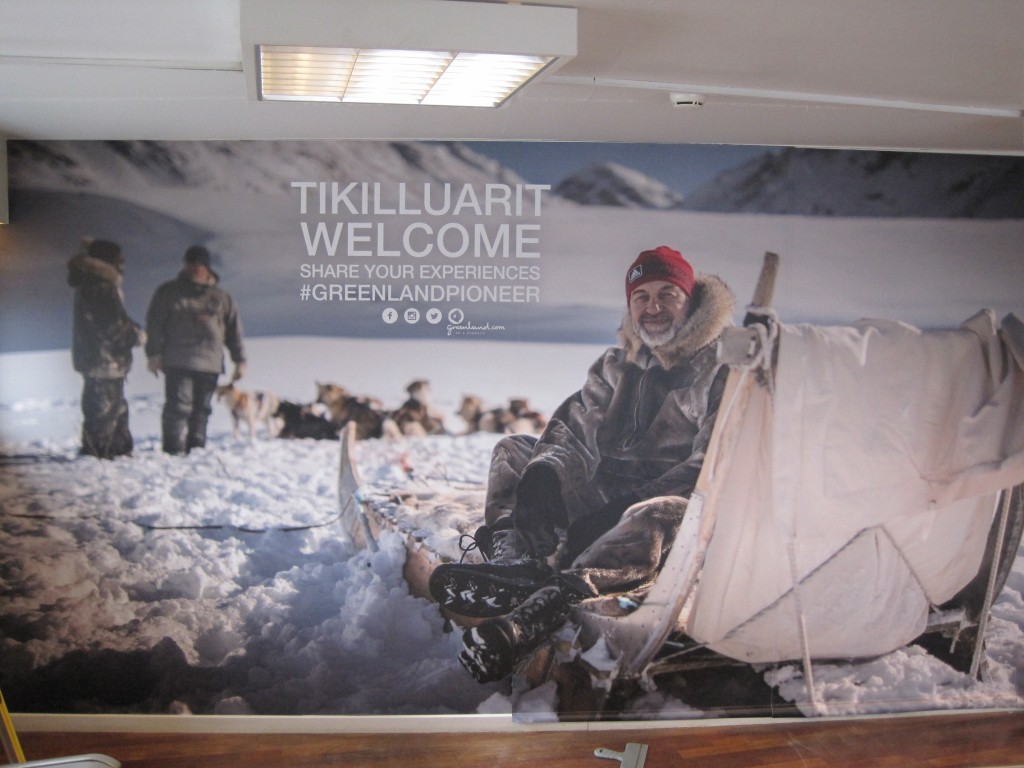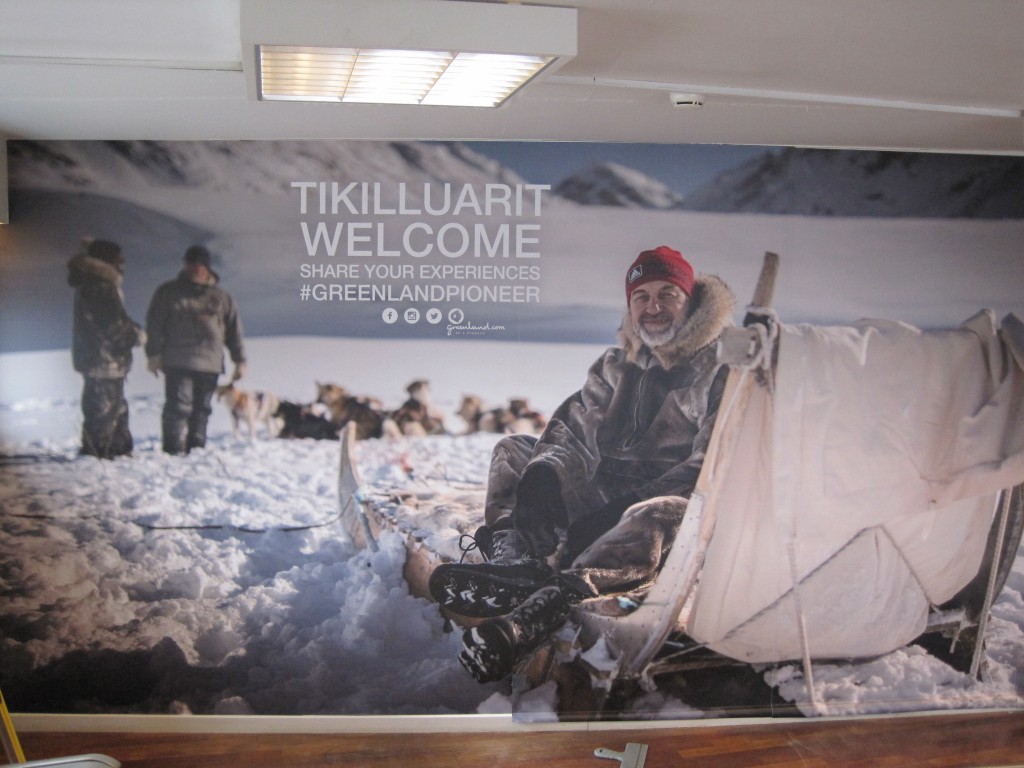 This is the first step of a larger ambition to beautify and improve the user experience of Greenland's airports. Jens Lauridsen, CEO of Mittarfeqarfiit, sees this as a piece of the puzzle of improving the overall passenger experience of airports in Greenland.
"We are putting more focus on our key customer, the passenger. Other small but important changes are also being made, such as installing more electrical charging stations, creating more seating and so on. Even if we cannot control Greenland's weather, we can definitely help with making time spent at Greenland's airports more friendly," says Lauridsen.
Visit Greenland plans to work with its partners to ensure that the airports in key tourist destinations will eventually have its own tailored visual identity, showing off the uniqueness of each destination.